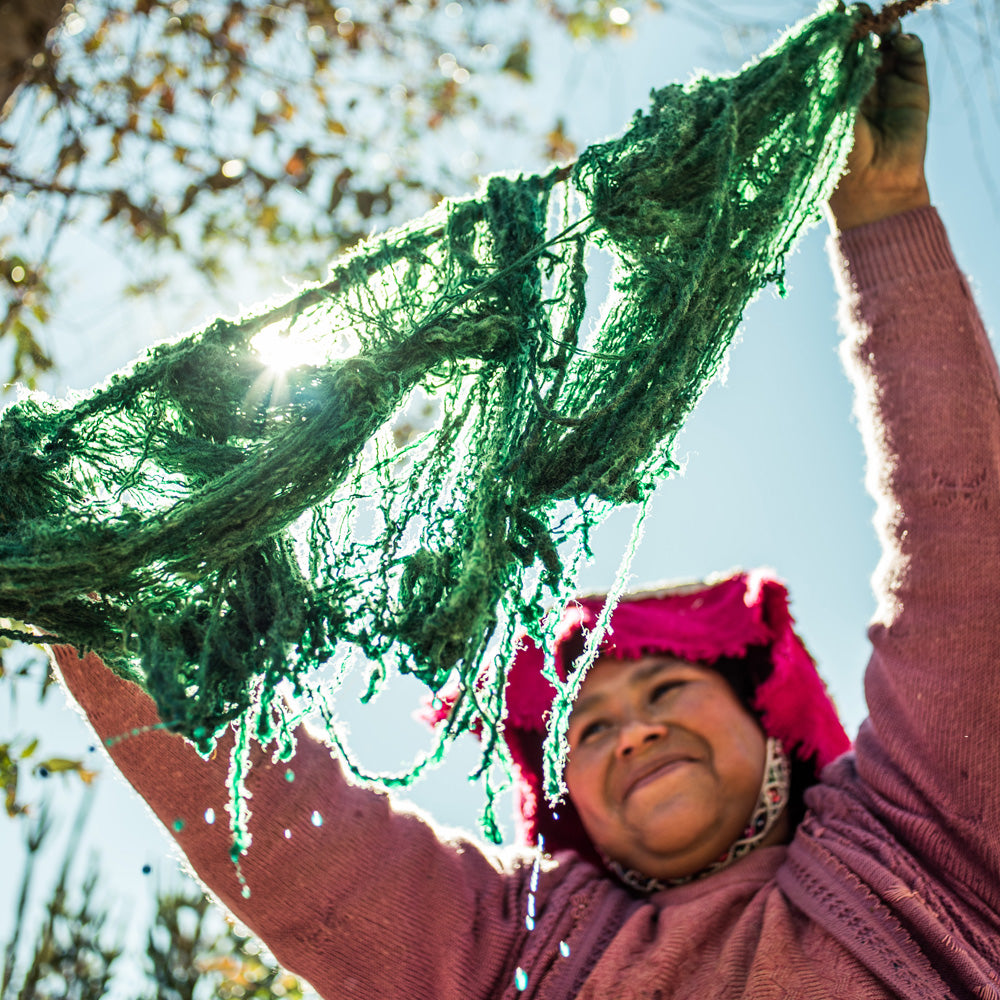 Experiential tourism
Get to know the environment of PALLAY's master weavers up close. They are found in two high Andean communities of Cusco: Challwaccocha (4600 masl) and Acchahuata (3700 masl).
In both communities they will be able to live with the weavers, learn about their customs and ancestral textile processes.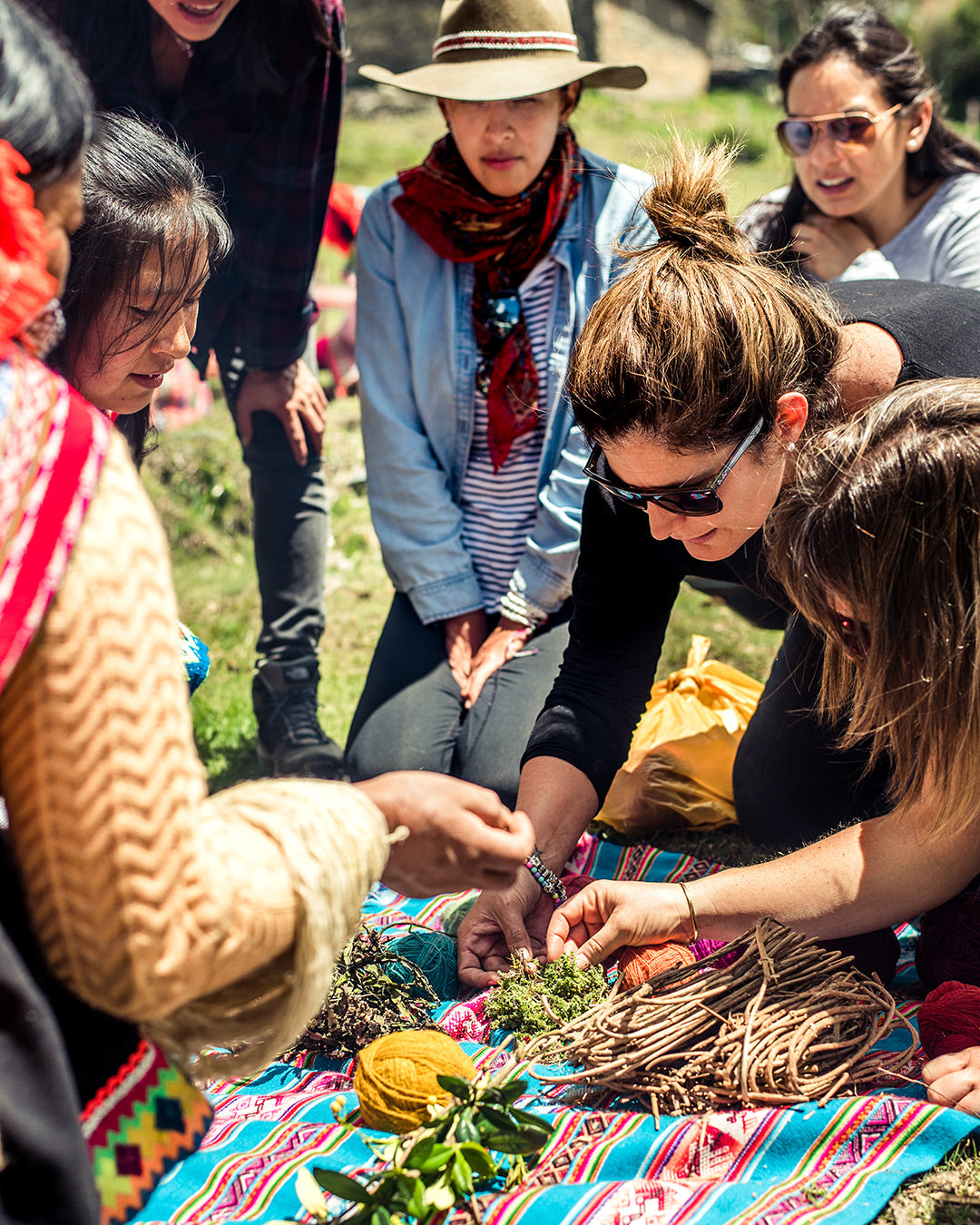 "I lived a different day that will always remain in my memory and in my heart"
Visit to the Acchahuata community
Alice Palacios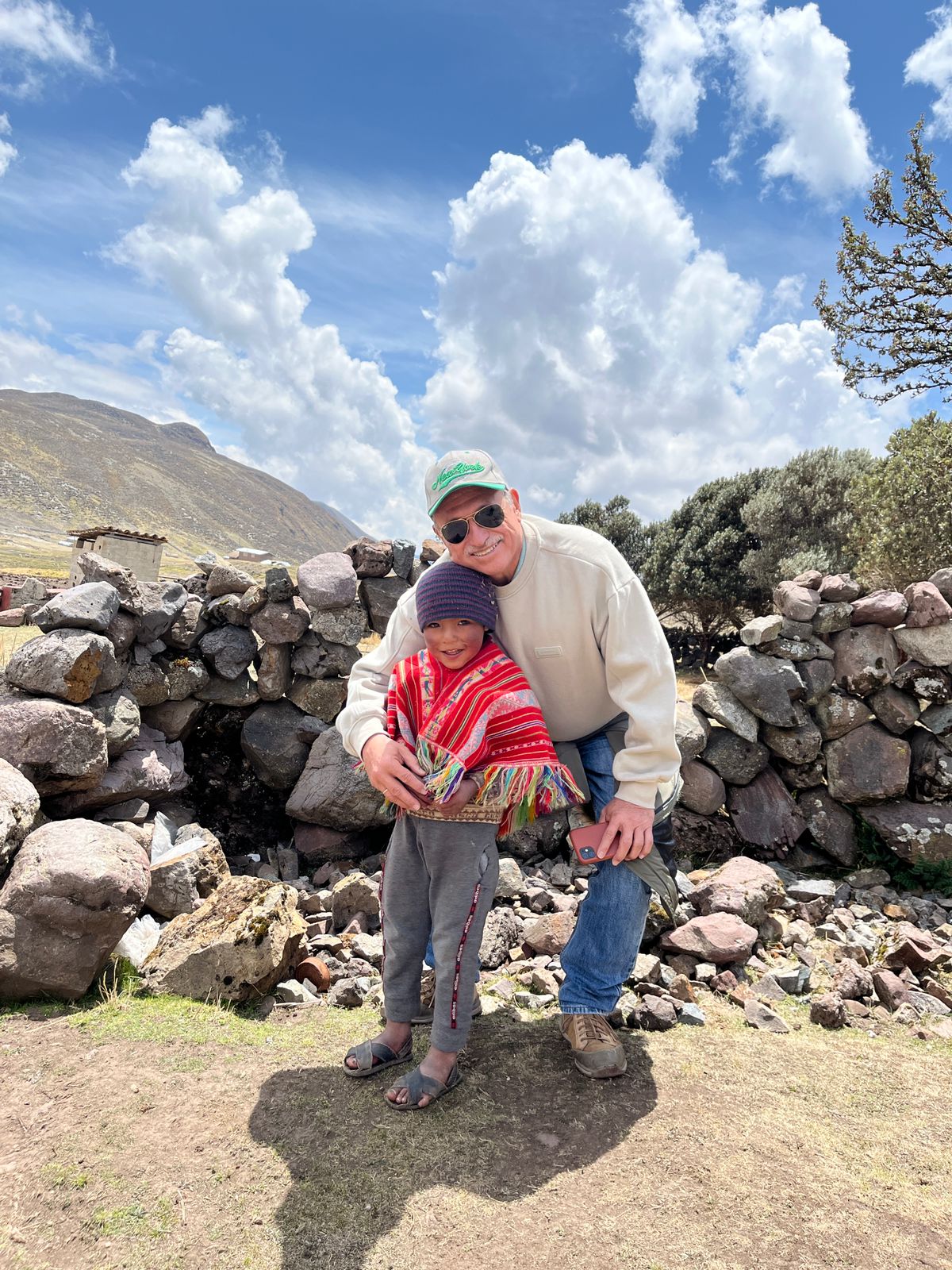 "One of the most extraordinary experiences in recent years has been my fifth trip to Cusco. The extreme and different experience that we were able to live with my wife the day we visited the Callwaccocha community. A place where we met the weavers of the incredible and ancient waist fabric that has been maintained over time despite being more than three thousand years old, which makes it more than just a simple garment, in true works of art.
- What I would like to highlight first is how impressive the journey from Ollantaytambo was and going through different height strata and seeing the gradual change of wonderful landscapes, deep blue skies like my eyes had never seen before. Climbing to more than 4000 meters above sea level, more until reaching that, for me, unknown community of wonderful people and that despite its desolate landscapes where the yellow ychu covers almost all of its immense plains and that in addition to the deficiencies, inclement weather and rudimentary stone houses with roofs made of Ychu and wood, they maintain a frank smile and welcome visitors with great friendship and cordiality.
Something that gave us an emotional double sensation between sorrow and tenderness were the playful children who with so little for a child from the city, they seemed to have everything due to their smiles and excited little faces as they chased each other and ran around the wide field.
Something impressive was also getting to know up close the incredible way in which they manage to dye the wool of Sheep and Alpaca with vegetable and natural products from their own environment and achieve a range of colors as subtle as they are beautiful with which, added to that technique that they master, they can only obtain the works of art already named.
A fundamental part of La Paz and a delicious experience was being surrounded by their animals raised in freedom and a number of birds unknown to us.
To culminate the great experience we had to live the strange weather that at 3 pm. Approximately, living on a sunny and colorful day, in just 10 minutes the sky was completely covered with heavy clouds and the terrifying sound of thunder unleashed a light rain at first followed by an incessant hailstorm that in a few minutes turned that clarity and color into a white field and gray sky. Situation that closed with a flourish a really different and unforgettable day that I recommend trying to do at least once in your life.
Thank you PALLAY"
Visit to the Challwaccocha community
Alberto Dulanto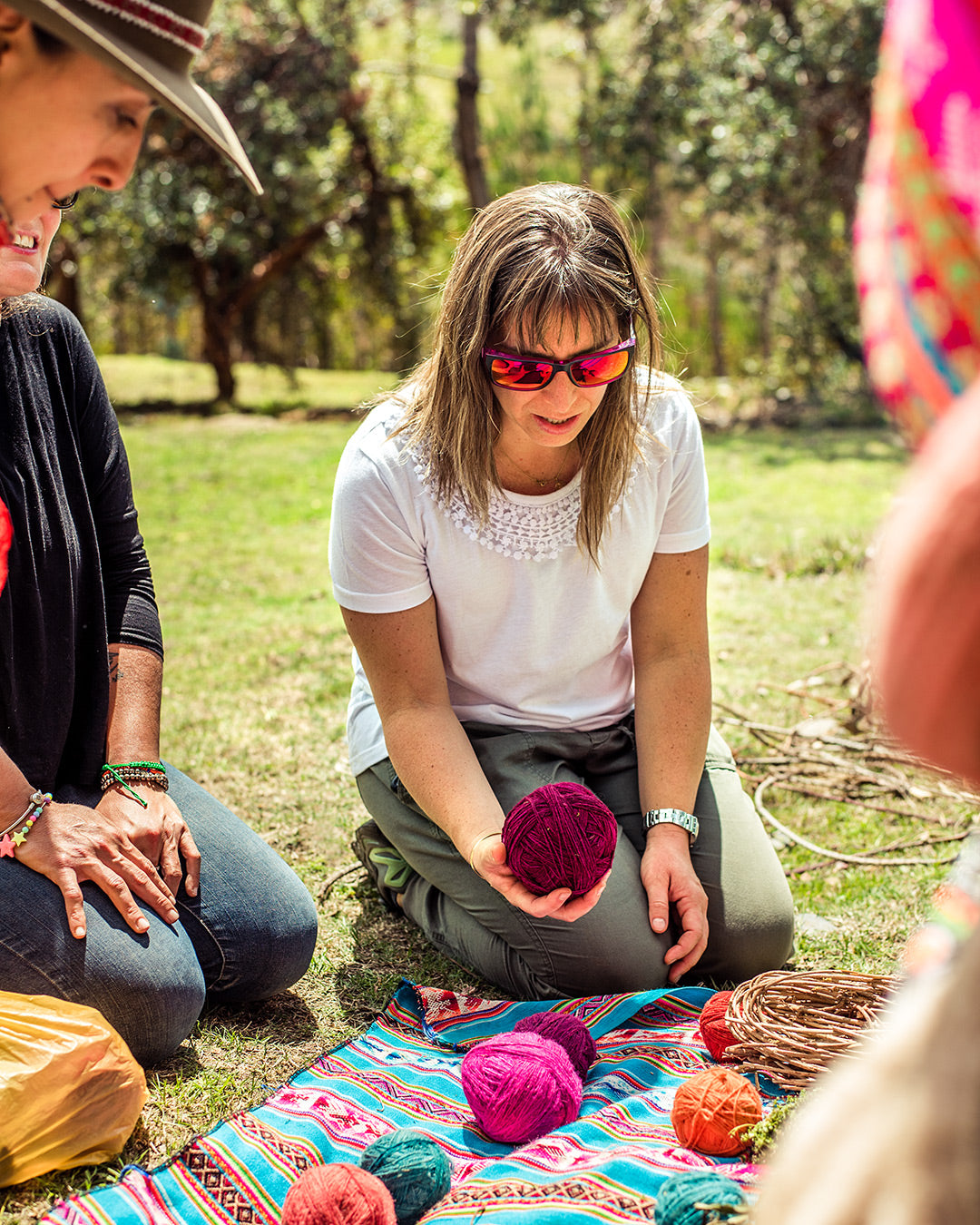 "Very nice experience visiting the community of Acchahuata with my children. The people are very friendly and cheerful, they made us a delicious trout for lunch and the most interesting thing was getting to know up close all the wonderful textile art that they master, I loved that my children could share with the children of the community, observe and live closely part of our culture"
Visit to the Acchahuata community
Roxanne Thorne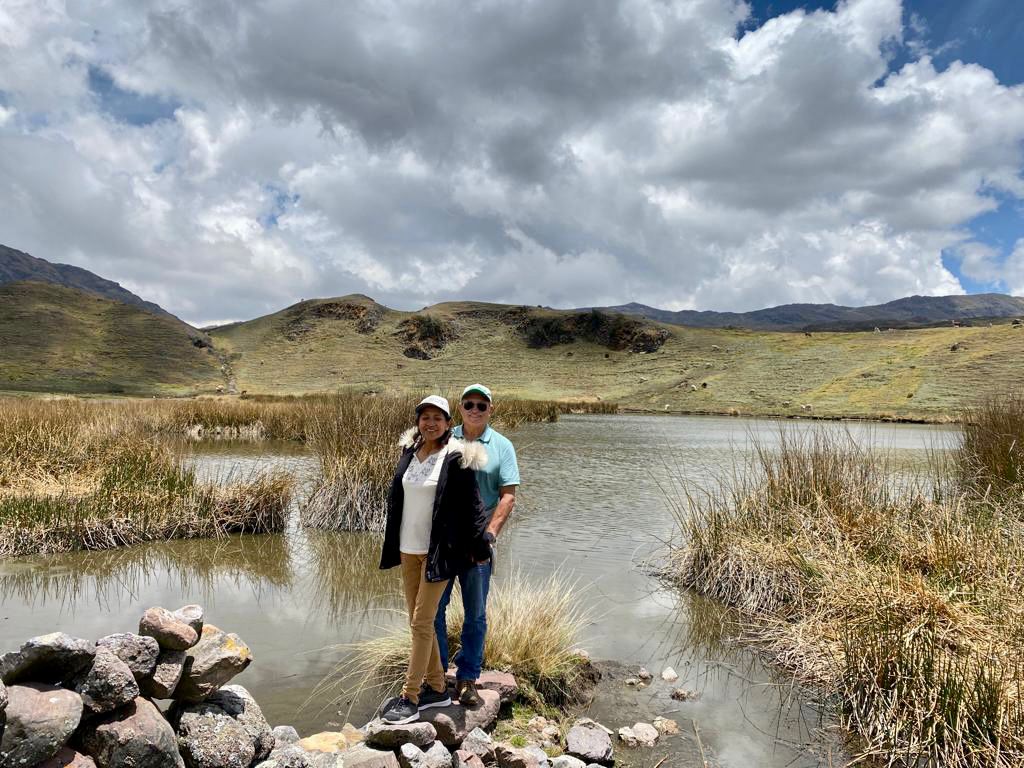 "One of the most beautiful experiences was visiting the Chalwaccocha community in Cusco. At more than 4000 meters above sea level, the imposing mountain range with its beautiful landscapes fills one with amazement, purity and peace. It was very nice to see the community work of the women that preserve the ancestral skill (turned into art) of weaving on a waist loom. Work that they do from shearing the sheep. They gathered their skeins of wool to improve the dyeing technique. I was surprised by the range of colors of the wools, all very lively, colorful and with a variety of nuances. We know that the end result will be beautiful and unique handmade garments. As a biologist, I was delighted to see that they have and care for the community, a bio-garden.
They also welcomed us into their homes where they offered us a very nutritious lunch.
Thank you very much pallay"
Visit to the Challwaccocha community
Ursula Zubiate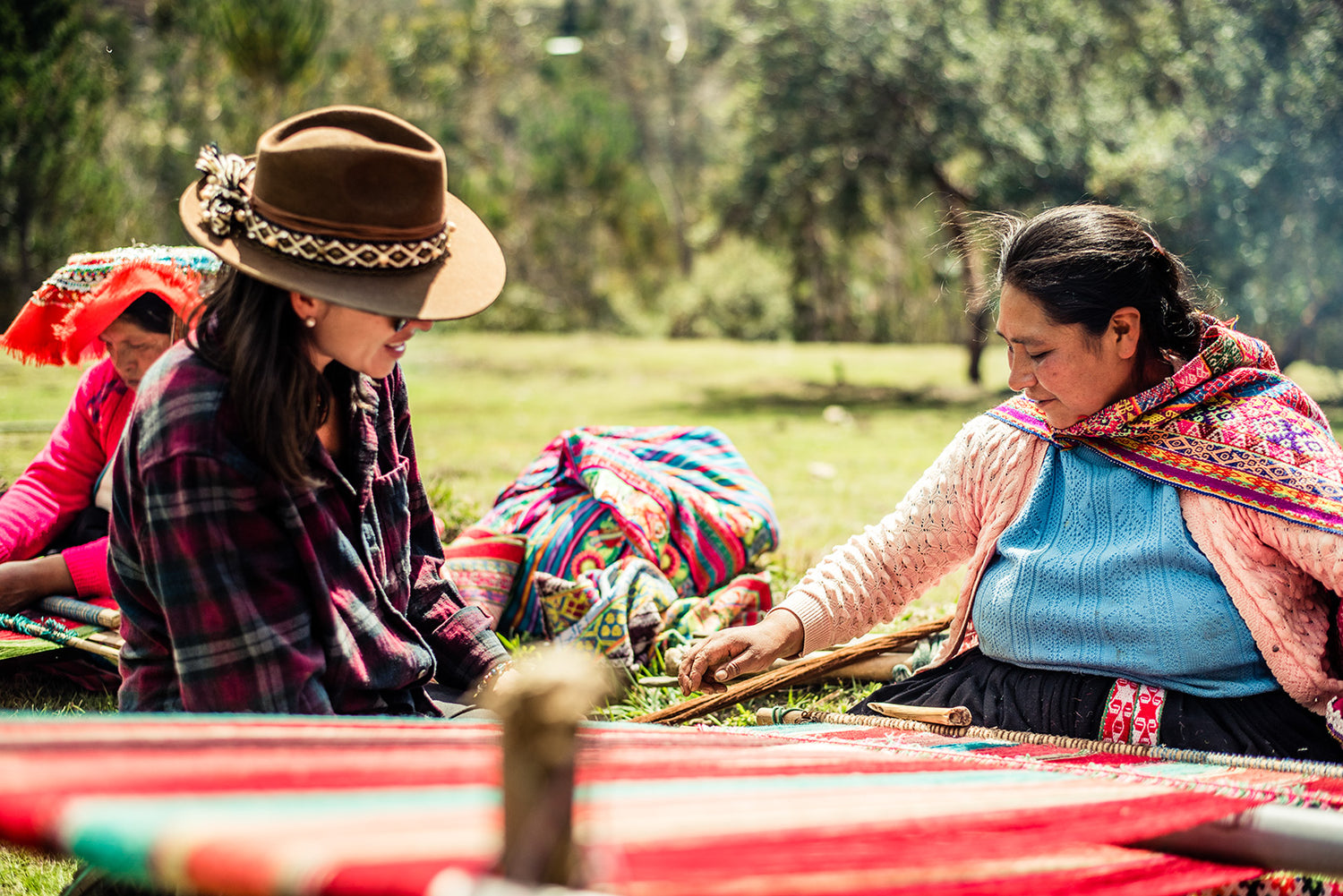 "Being with the PALLAY master weavers was an honor for me because I admire their art. Being able to see their work and interact with them was like crossing a portal in time and arriving in an Andean space full of textile wisdom"
Visit to the Acchahuata community
Yessenia Angulo